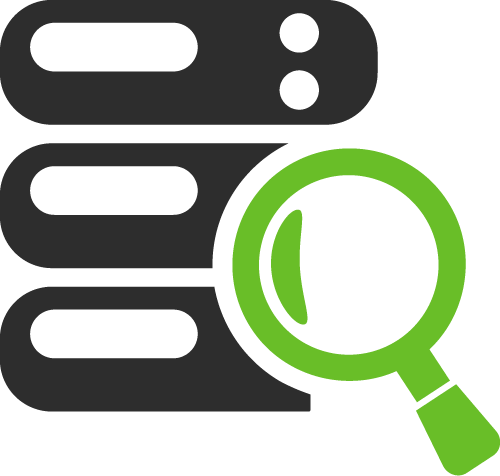 Compliance Auditing and Management
Prevention goes hand-in-hand with detection and response. Synapsa Auditor provides real-time API based ruleset assessment on assets (e.g. Firewalls) to alert and avoid policy misconfigurations.
These policies might be a result of a human error or even of an intended malicious activity. It can detect, alert and disable faulty security or configuration policies in real time.
---
How it works?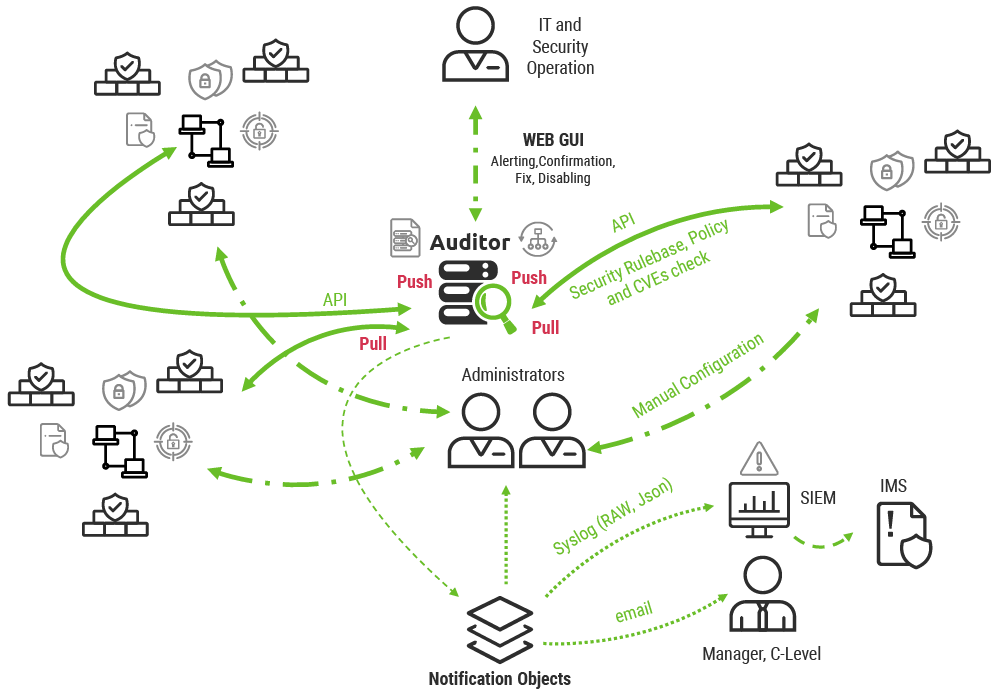 Features
CVE Check
Check all integrated, running and connected assets against vendor's announcements to discover proper vulnerability issues instantly.
Security Rule-base Check
Constantly check security rule-base against pre-defined audit check or user defined rules to disclosure wrongly configured policies.
Privileges Audit and Management
Real-time assurance that devices have only approved local users with correct privileges to make sure adversary cannot login without being authenticated and reported in identity management system.
Check Integrity of Authentication
Real-time assurance that devices have valid authentication sequence and do not allow authentication against unauthorised or fake Identity management system.
Logging Settings Integrity Check
Real-time assessment of logging settings to make sure any activity is properly logged.
Are you interested?
Auditor - Built in integrations
The list is never final. We are constantly developing new integrations.
Palo Alto

Next Generation Firewall
Predefined API calls for automated threat mitigation, incident respons, and firewall policy auditing
Custom, miner-based and built-in data feeds to use external dynamic lists (EDL) for policy management and enforcement
Fully automated or semi-automated rulesets deployment
CVEs monitoring and alerting
Check Point
Next Generation Firewall with management server
Predefined API calls for automated threat mitigation, incident response and firewall policy auditing
Custom, miner-based and built-in data feeds to use external dymanic lists for policy management and enforcement
Fully automated or semi-automated rulesets deployment
Fortinet

Next Generation Firewall - Fortigates and Forti Manager
Predefined API calls for automated threat mitigation, incident response and firewall policy auditing
Custom, miner-based and built-in data feeds to use external dymanic lists for policy management and enforcement
Fully automated or semi-automated rulesets deployment