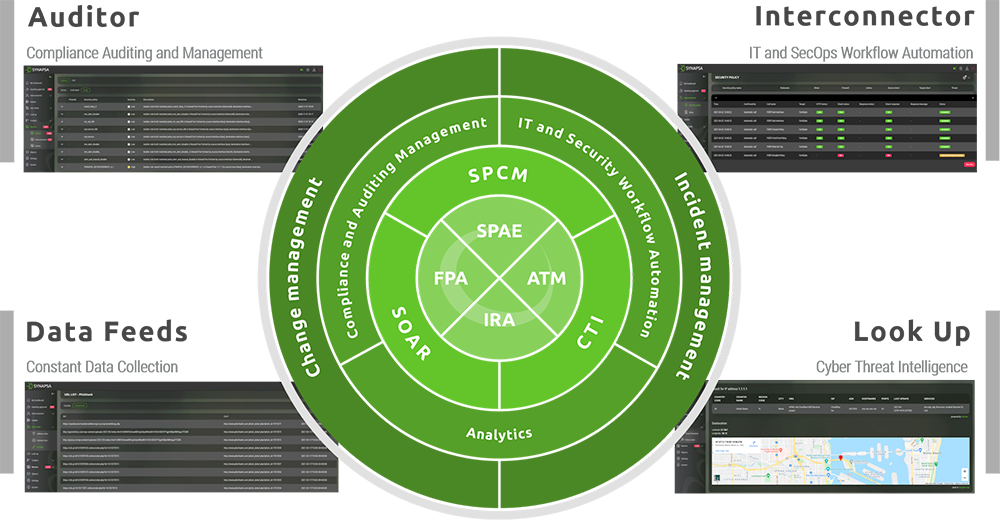 For many organisations Incident handling process is very complex. The increase in alerts and events, year-over-year, together with increased security tools and a lack of skilled experts, resulting in inadequate response to daily business security threats. IT and SecOps experts need to be aware of all tasks, alerts, accurate policies, analyse all relevant events (often manually), check for false positives and decide the appropriate response or further steps. Then IT and Security Operations need to get approved through the Change management process.
Nowadays it means rapid increase in number of endpoint devices, tools and applications which organisations migrate into the clouds and cybersecurity threats, or operational issues happen on daily basis. IT and Security Operations making policy changes manually what leads to waisting of time. Synapsa platform provides intelligent software application which helps to save significant workforce during Change and Incident management procedures.
Key features
Docker powered
The whole system is a containerized application allowing rapid deployment and easy resource management.
Event collector
Collect syslog (CEF format), operational and security events from your infrastructure devices, detection tools (IDS/NDR/EDR/XDR), monitoring (SIEM) and help desk systems.
Dashboard
User friendly, widget powered dashboard with option to create multiple dashboards for specific purpose or even having restricted user permissions.
Role based management
Comprehensive role based management allowing very granular control over who can do what in the system.
Event logging with notifications
Comprehensive event logging into system logs, separated by objects and severity. Platform allows users to notify Incident Management Systems (IMS) via email or syslog message.
Software upgrade
Ready made script which allows software upgrade with all the necessary checks for smooth and error free version update.
Fail-over
Allow NetOps to perform firewall failover in case of emergency or any other situation even without any knowledge, by a simple click or running a CLI command. SYNAPSA makes sure that all the pre-check and post-check are fulfilled for successful failover.
Web SSH access
Allowing full SSH access into the system via web browser.