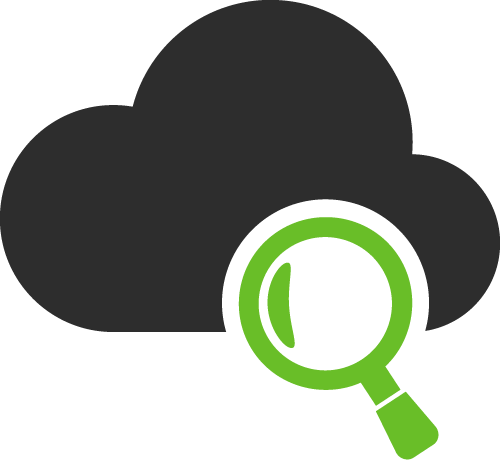 Threat Intelligence Enrichment
Synapsa Look Up provides a single pane of glass for data enrichment from any 3rd party API provider, which allows analysts to easily fetch data and use it for event investigation.
Synapsa LookUp is also able to cooperate with Synapsa Interconnector and Synapsa Data Feeds for automating data enrichment processes to speed things up, save time and avoid errors.
---
How does it work?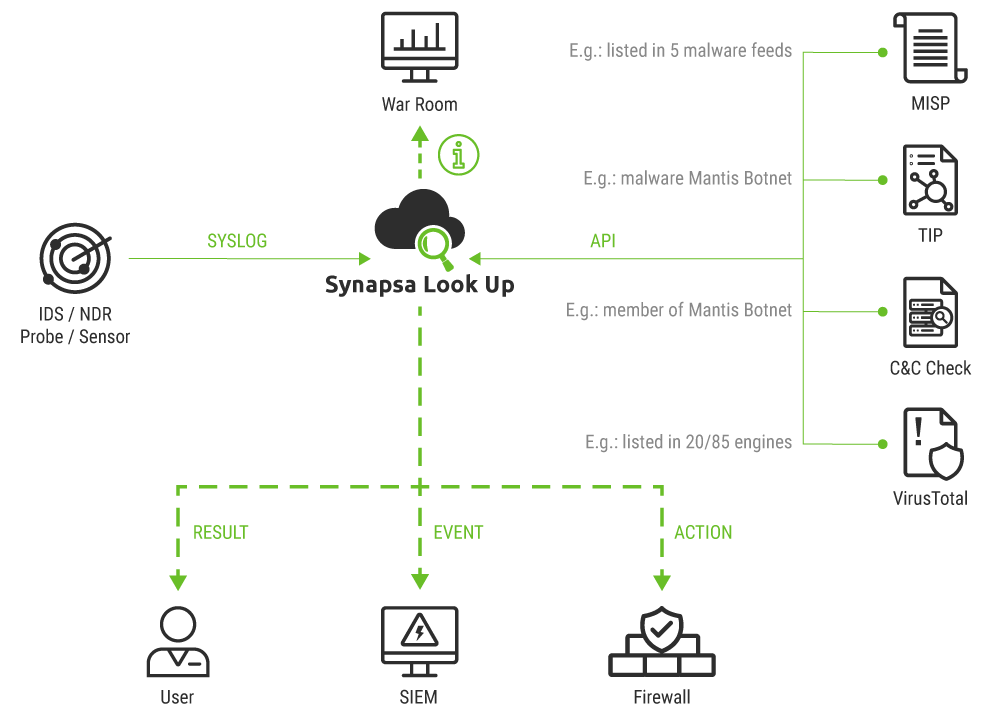 Automated enrichment process flow
SIEM / IDS / any device sends a syslog to Synapsa
Interconnector extracts IP addresses from the syslog and forwards them to Look Up
Look Up will check if the IP is listed in Virustotal / ToR exit nodes / any Threat Intelligence platform (TIP)
Add the result to your own External Dynamic List (EDL)
Send alert to SIEM, or take any customized action
How does it help to SOC analysts
Analysts get the automation tool to perform queries very fast
All the enrichment data is collected and correlated automatically
Faster outcome, no human errors
Comprehensive war room feature
Moreover, Look Up offers war rooms to do analysis of a cyber security incident faster and allows the SOC team to cooperate in a single UI. It is possible to use pre-built playbooks, or to create your own for repetitive tasks, which saves time, ensures immediate results and provides faster Mean Time to Response (MTTR).
Would you like to discover more?
Synapsa Look Up - Built in integrations
The list is never final. We are constantly developing new integrations.