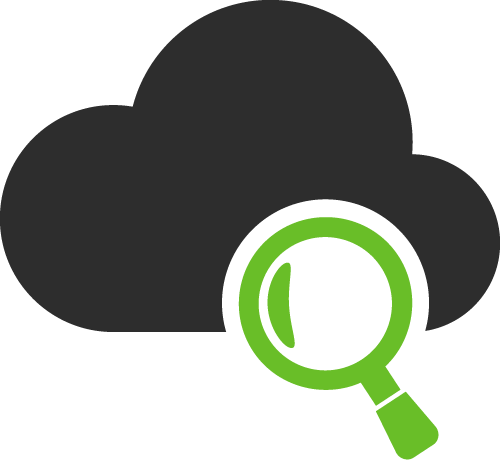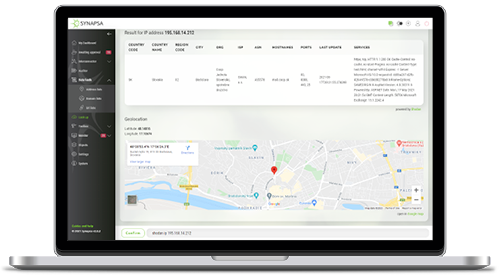 Cyber Threat Intelligence
Allows to fetch information about IP, domain, URL, hash, CVE and more useful details from 3rd party services and correlate it with internal telemetry into the incident log.
Operator can easily analyse and enrich raw data by a single click or command line without leaving Synapsa UI.
---
How it works?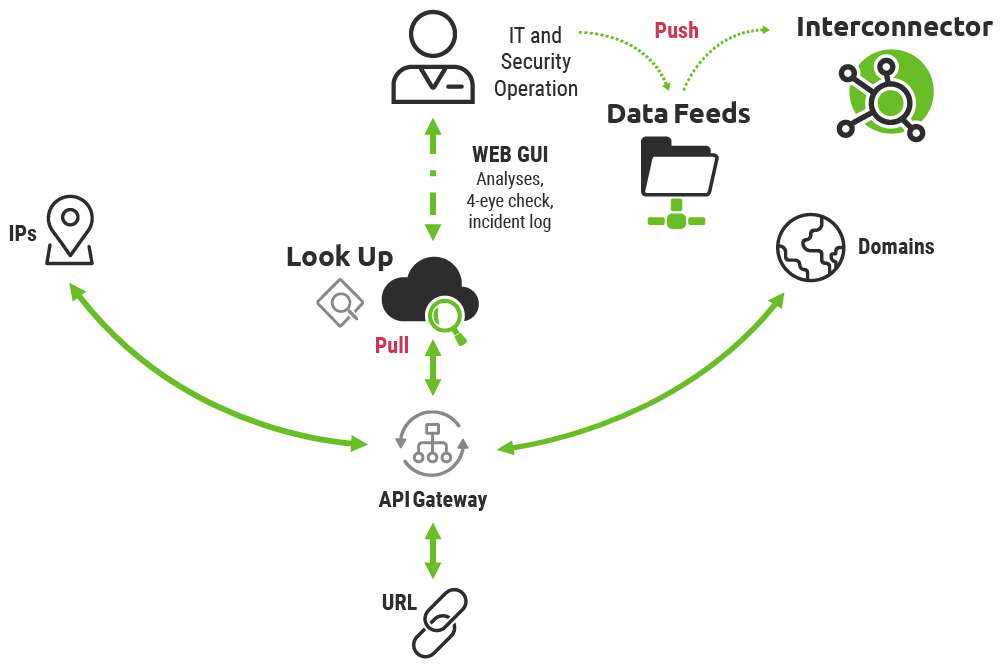 Features
Data enrichment
Additional information about the potential threats or incident elements. Allows to provide complete evidence, real-time analyses and automated response procedures.
Pre-defined Integrations
Constantly updating integration with 3rd party services. New integrations appear automatically in Synapsa instances. It offers data gathering and API querying for industry leading services.
Custom Integrations
User based easily creation own integrations with own applications and services.
Are you interested?
Look Up - Built in integrations
The list is never final. We are constantly developing new integrations.