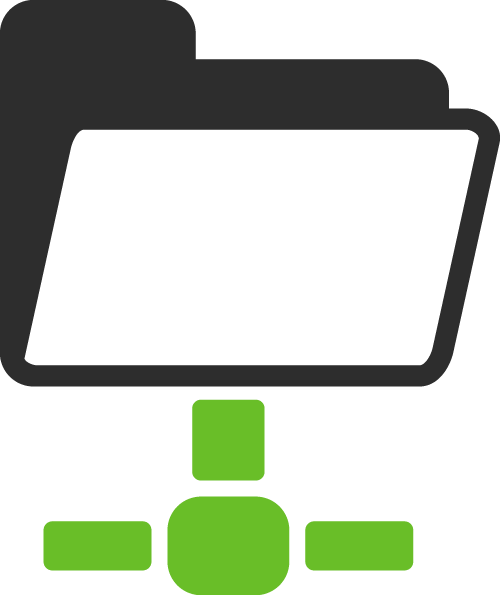 Intelligent Address List
Synapsa Data Feeds is a group of smart dynamic object lists consisting of threat intelligence data to feed your cybersecurity mitigation devices like firewalls, proxy or cloud infrastructure to protect your environment from the latest indicators of compromise (IoCs).
The solution offers intelligent data management, including automatic data removal in case a specific object is no longer being reported as malicious. It provides high speed data lookup techniques, which bring the database query speed level to avoid API requests that are slow for high volume lookups in real-time.
---
How does it work?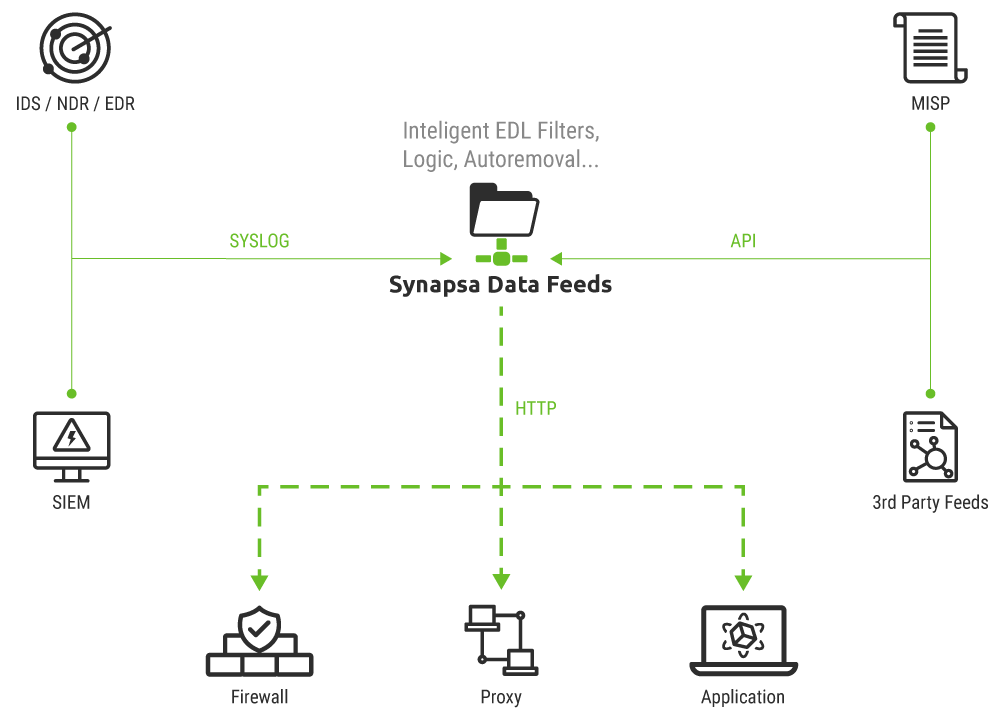 Synapsa Data Feeds also contain publishers that feed all specific data using External Dynamic Lists (EDL) into Palo Alto, Fortinet and Checkpoint firewalls in their native format. All firewalls are able to process it without any modification in real-time. It's able to use predefined or custom-defined data feeds based on the threat logs from your network infrastructure, which can be easily shared within all the branches, supply-chain partners or other 3rd parties.
IP Address List
Out of the box IP feeds based on any parameters such as AS Number, ISP, Ripe Maintainer and many others, which allows the use of IP ranges of ISPs, Content Delivery Networks, Cloud providers and other sources directly into your firewall or proxy objects.
IP Data Feeds examples
Microsoft 365, Azure, AWS, GCP
Any MISP galaxy, attacker kits, ransomware group ranges, botnets
TOR exit nodes
Known SPAM senders
Malicious IPs reported by own security tools
Domain Address List
Out of the box Domain lists which are being gathered from any available sources and transformed into External Dynamic Lists by Synapsa.
Domain Data Feeds examples
Compromised domains reported by CTI
Newly registered domains with no reputation, parked domains
Own domain list for policy based forwarding
Testing, staging domains
URL Address List
Out of the box URL feeds usually gathered from external sources such as Cyber Threat Intelligence.
URL Data Feeds examples
Phishing links
Windows update servers
Known malware hosting links
Cloud infrastructure links
API gateway urls
Would you like to discover more?
Synapsa Data Feeds - Built in integrations
The list is never final. We are constantly developing new integrations.