Date published: 2021-12-20
Online demo release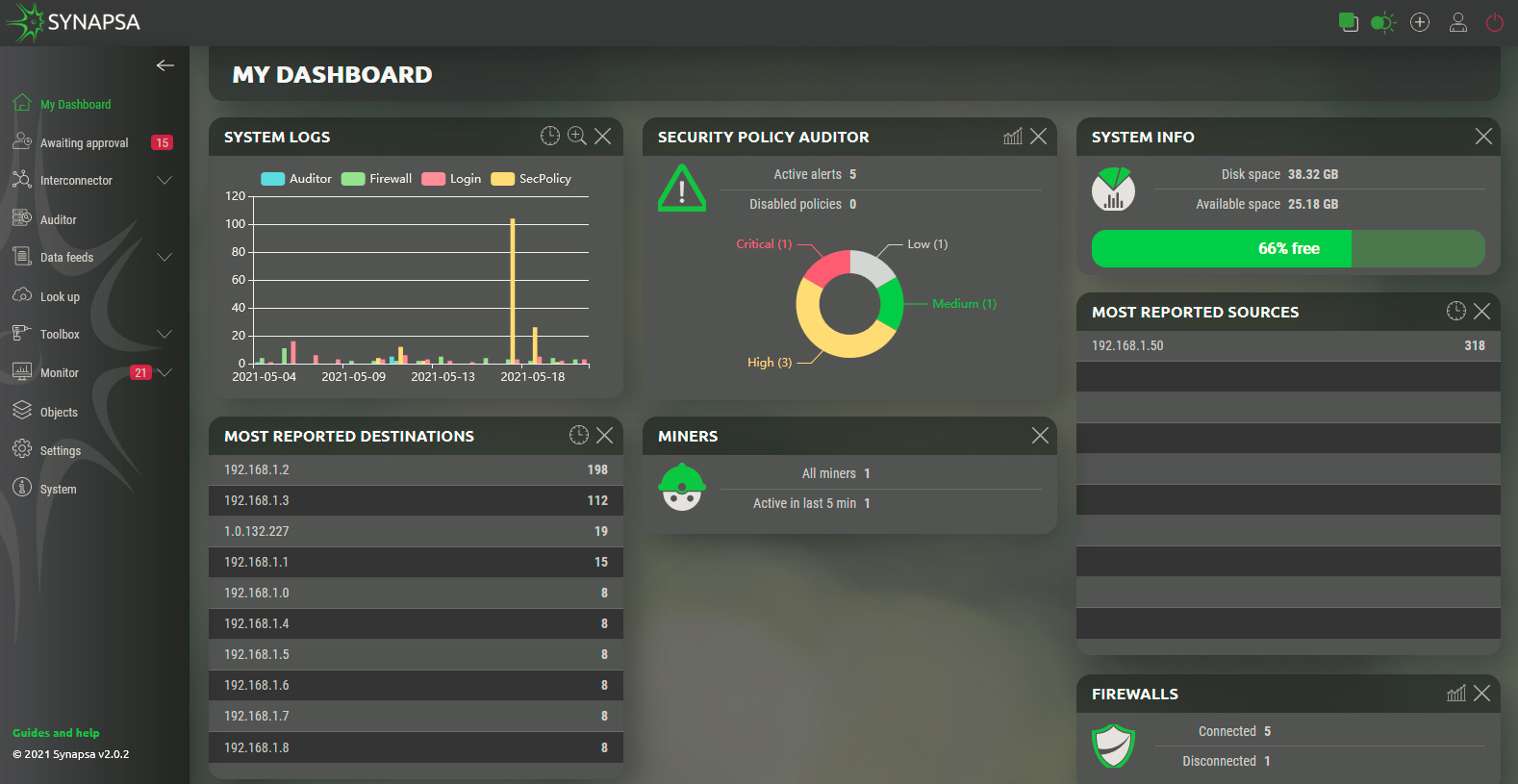 We have released a ready-made full of features public demo of Synapsa Platform. Everyone can join our community online in real-time. You can check out various use cases using our modules to find out how to save the workforce in daily operation and automate cyber security.
Try Synapsa Platform online
Use our predefined dynamic Exit TOR nodes or Office365 lists for firewall object automation.
Lookup of IP addresses in Shodan, CVEs on NIST, or suspicious domains you are interested in Virustotal.
Check out how to automate threat mitigation between Progress Flowmon ADS and various firewalls.
Find out our pre-prepared fully automated or alert audit rulesets for Palo Alto, Fortinet, and Checkpoint NGFW.
Tests if specific connection and service are allowed on Palo Alto or Fortinet firewall without direct administration access.
Please get demo credentials on the Synapsa Public Demo page.
Get access